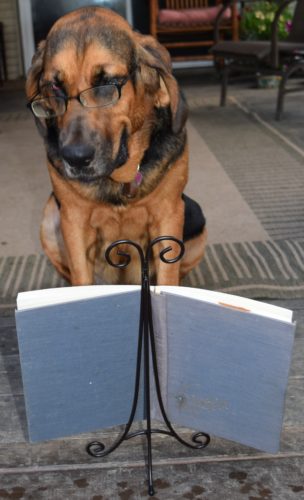 Back to School
Kids are back to school – Moms are rejoicing or sometimes sad, too – pets can be sad too! They got used to the hustle and bustle of having the kids to play with all summer long… It may help to keep your pets busy with lots of toys and research some distraction techniques if your pet is one to miss the kids as much as you do!
The age-old excuse, "My dog ate my homework" may actually be true and teachers don't always see the humor in it! As your children are diligently studying, help Fido remain innocent and free from the blockages and toxins school projects could contain! A designated pet free homework space may keep everyone happy!
The walk to the bus stop can be a great way to get Fido some exercise in the morning. It also allows him to see where his human siblings are going. Fido should always be on a leash as the bus could be an enticing chase toy. Making sure your pets are microchipped, up to date on vaccines and spayed/neutered are great ways to keep them healthy and returned safe and sound should they ever get loose.
Open backpacks and lunch boxes can also pose a danger to your pets. Some foods and snacks that are commonly found in those lunchboxes are chocolate, raisins, grapes, and xylitol sweetened snacks/gums are toxic to your furry family members. To make sure your pets are safe, keep backpacks and lunchboxes out of their reach.