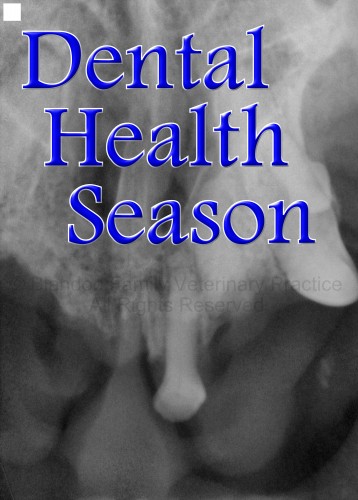 Have you ever had a toothache?  Do you remember how uncomfortable you were?  How would you feel if your pet was that uncomfortable?
Good dental health for your pet is as important to their well-being as good dental health for yourself.  Pets are masters at hiding their pain when they have dental issues, and as such they can make it difficult to know when they need your help.  Thanks to a lifelong exposure to the dental field, specialized training, and a commitment to excellent equipment, Dr. Estelle is well adept at discovering and remedying dental disease in dogs and cats alike.
Good training plus good equipment adds up to a good dental procedure for your pet.
When your pet comes into our office for its dental procedure, they are our sole focus for the duration of their induction, procedure, and recovery.  We ensure your pet's safety at every step of the way whether they are in for a routine cleaning or for extensive extractions.  All of our dental procedures are completed under anesthesia to allow for a thorough exam and thorough work.  Our dental patients' vital signs are monitored throughout their procedure with our state of the art monitoring equipment.  Our digital dental x-ray equipment creates crystal-clear images for comprehensive diagnosis below the surface of your pet's gums.  All of this is designed to give your pet the best possible outcome in maintaining good dental health or remedying their dental disease.
Remember that proper dental care is done under anesthesia.  A dental procedure is more complicated in both the equipment and time to accomplish than a routine spay or neuter.  So people often are discouraged by the cost of dental care for their pet, especially when they are used to going to their own dental hygienist for 30 minutes and a $25 co-pay.   But we are so eager to promote good dental health that we are taking 25% off the cleaning and anesthesia services of your pet's dental procedure for every dental scheduled this February or March (an approximated $90.00 value).  Keep in mind, we will need to have seen your pet within the last year and strongly advise that your pet's bloodwork is up-to-date before its scheduled dental procedure.
Our surgical slots available for dental procedures are limited, so the sooner you schedule, the better!  Give us a call to talk about your pet's dental needs and to schedule a procedure today.  Your pet will thank you!